Sourdough Bread & Butter Pudding Recipe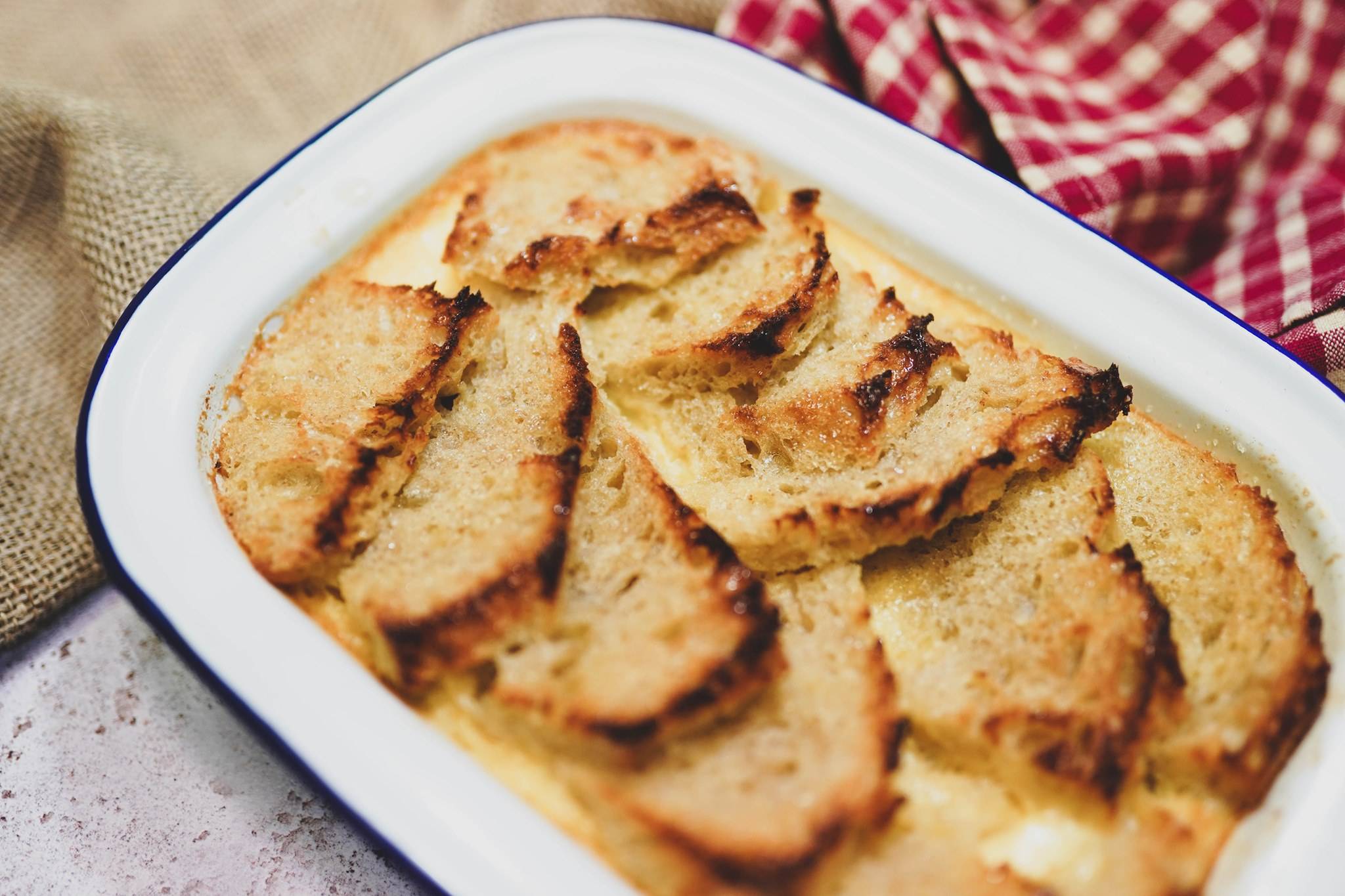 A beautiful mix of flavours with tangy sourdough, rich cream custard and plenty of brown sugar. Our sourdough bread & butter pud has an almost-chewy topping with an oh-so creamy underneath. It was a real winner with all who had a spoonful!
5 or 6 slices of classic or white sourdough
260ml double cream
200ml whole milk
75g butter
80g brown sugar
1 tsp vanilla extract
3 eggs
Salt
Preheat your oven to 180°C. Remove the crusts from the slices of sourdough and butter the slices up. Make sure to save your crusts for croutons or goujons! Cut into halves and lay in your dish.
Mix the double cream, milk, a pinch of salt and 60g of the sugar together in a pan. Add the vanilla extract and bring to the boil, whisk then remove from the heat. Place the eggs in a large bowl and whisk the hot liquid into them.
Pour the egg mixture over the bread and scatter the remaining sugar over the top.
Place in the oven for 30 mins until the top is golden and the custard is cooked through.
Serve with your favourite jam or simply as it is!