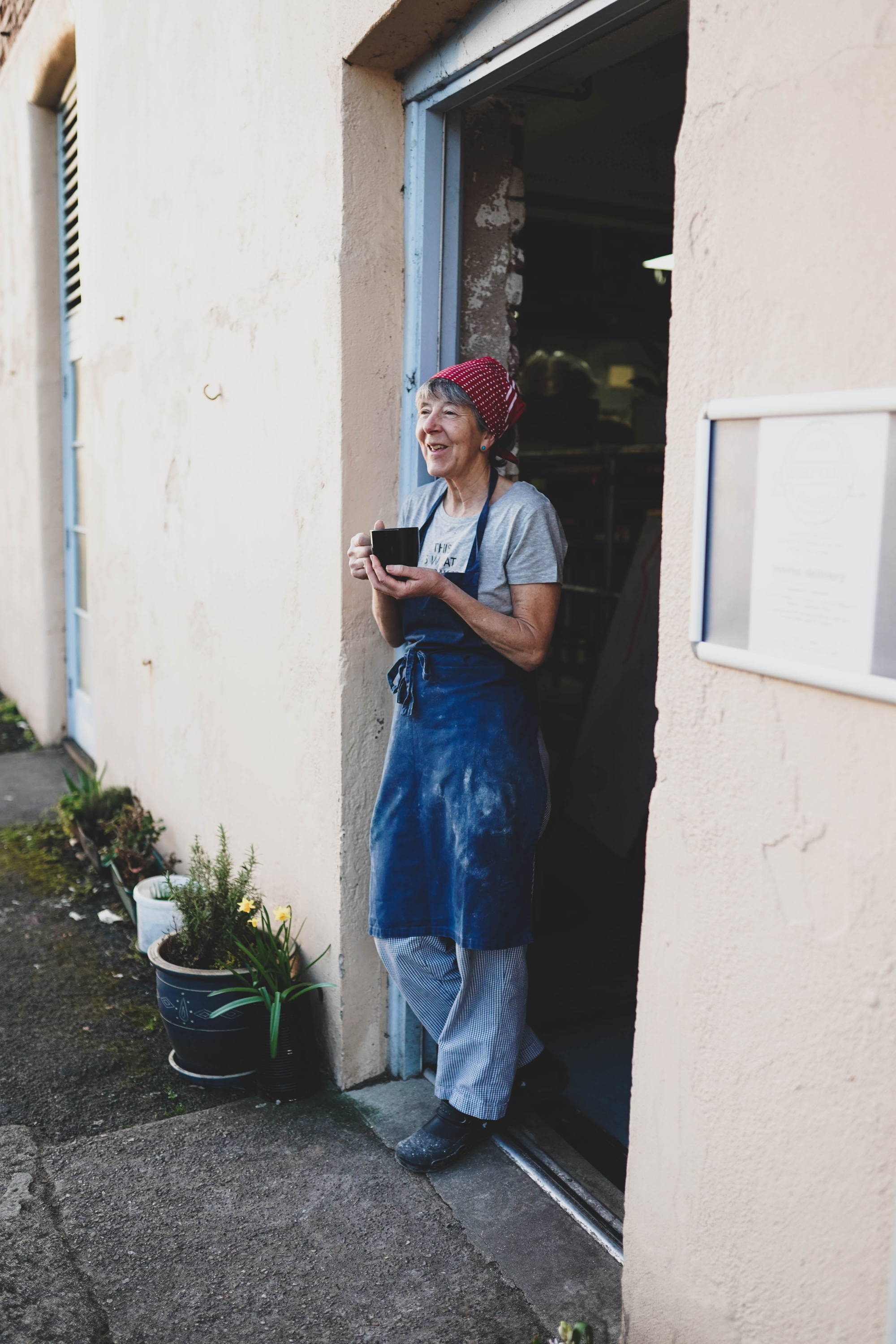 Born and bred in Exeter, Devon has always been home for Boatyard Bakery founder, Emma Parkin Though she has seen much of the world in earlier years, Emma returned to Exeter after her explorative travels. From India to Denmark, New Zealand to Hong Kong, Stockholm to Ecuador, she has tried and tasted bread from communities across the world.
Emma first learned to bake at home with her mother who made a batch of wholemeal bread for their large family every week. Many years later, after working for the Soil Association in Bristol, Emma returned home to develop her passion for real bread and started her own business in 2004. First baking in a converted barn just outside of Exeter, on a friend's organic vegetable farm, demand for her 'proper' bread slowly grew happily coinciding with a renaissance of interest in real bread, particularly sourdoughs. Emma's Bread was born and blooming!
In 2011 Emma's Bread moved in with Exeter's Real Food Store in Paris Street (Emma being one of the original directors) and began to supply daily bread to many more customers including restaurants, cafes and pubs in and around the city. Following the planned redevelopment of the city centre, the Real Food Store moved to Central Station and Emma's bakery relocated to its current premises besides Exeter ship canal in April 2017. This is where the story began for the Boatyard Bakery and Café!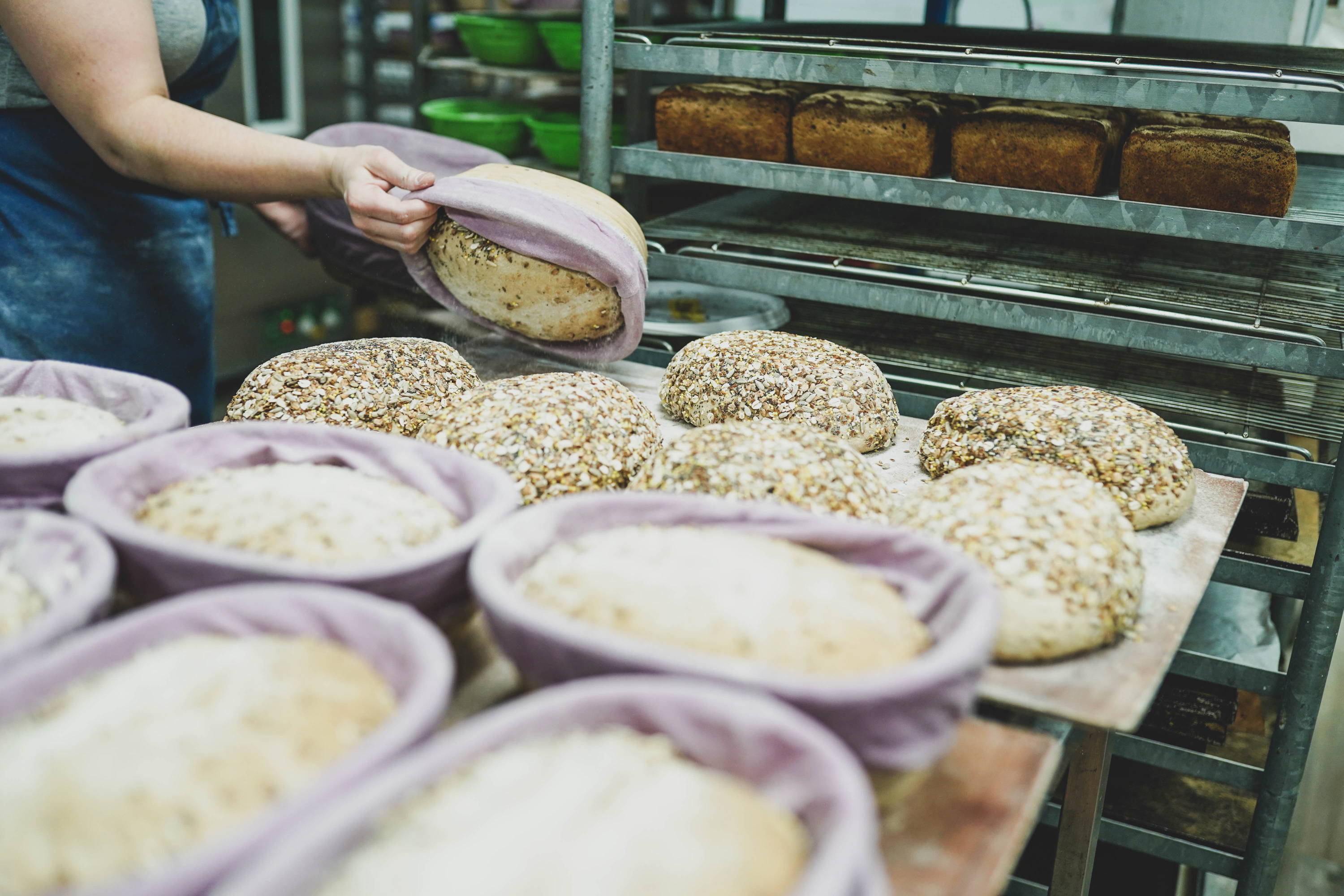 Your first memory of bread was most likely, at home. It's a very personal thing, how you like your bread. Toasted or fresh, sliced thick or thin, white or wholemeal, sourdough or rye, topped with jam or scrambled eggs. It can be a real process, an almost nostalgic, if reassuring daily experience. You may have baked with your grandparents!
Worldwide, bread making and baking is often a community-minded, time-honoured tradition stretching back centuries to the start of settled civilisations.
Whichever way you make bread, it involves the same basic process and materials: flour, water, yeast or levain, a little salt and plenty of time. No matter where you're making bread or how much you're making, at home or on big scale, there are so many similarities and yet each handmade loaf is completely unique.
So, when asked what makes the world go round, we would almost certainly say a good loaf of bread.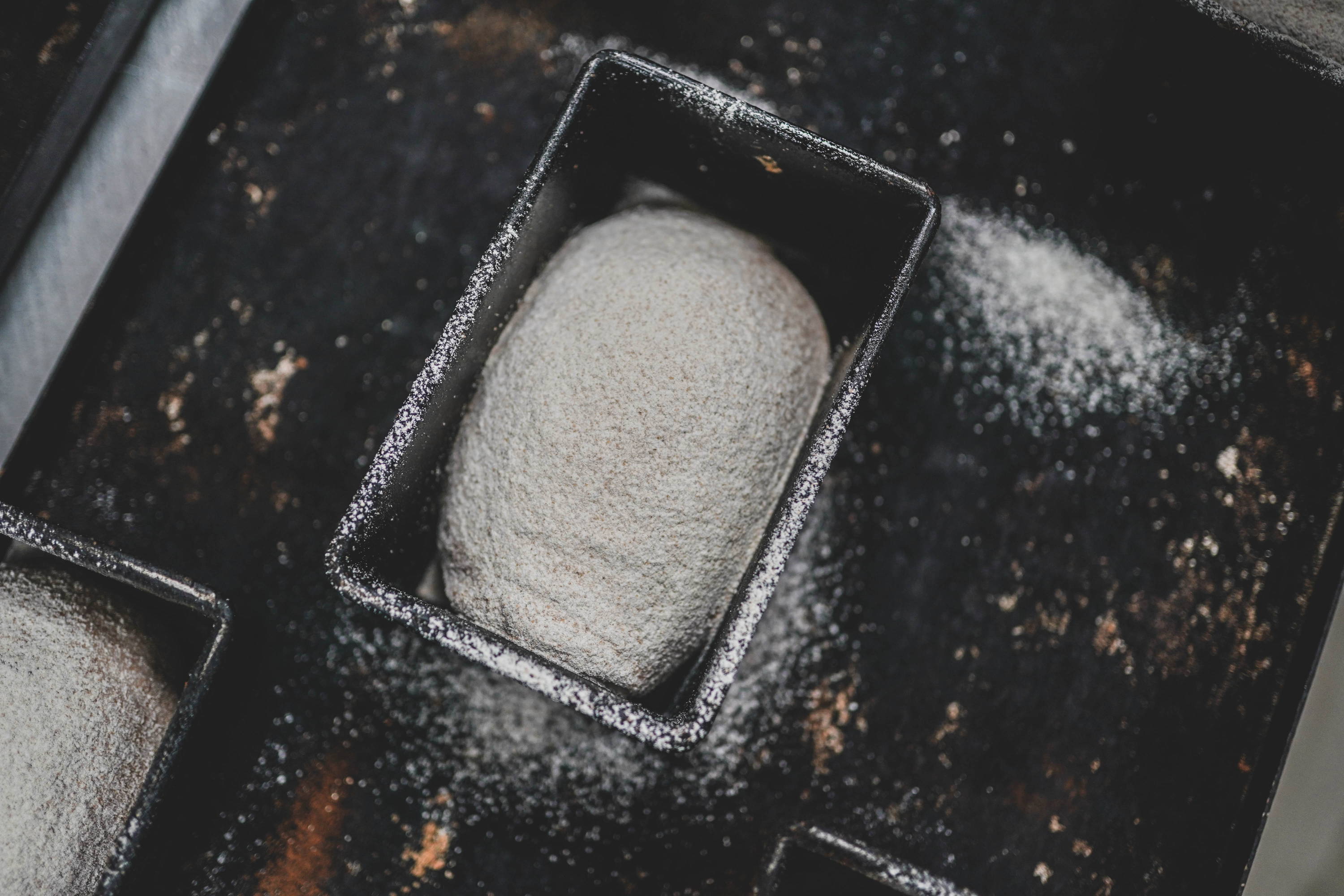 2020 was an extraordinary year. Here at the Boatyard Bakery we didn't know quite what to expect in March when the first lockdown started, but as we grew busier selling to local organic box schemes, essential food shops and our own community of local customers, we saw a huge rise in the supporting-small-business movement.
We now have a bigger range than ever of freshly baked goods thanks to our innovative team who worked together throughout the lockdowns, creating and crafting new ideas.
We LOVE supplying the community around us, even filling people's bags and tins with flour when there was a shortage in the first lockdown, and want to say a great big thank you to everyone who has supported us.
Here we are nearly on the other side of it all, still baking, still serving takeaway goodies, and always smiling because we love what we do.